BattleHack
The gaming platform to challenge your cybersecurity skills
BattleHack is a competitive CTF* platform offering users the opportunity to take on challenges to test their skills in the cybersecurity field.
How to create a dynamic, attractive image in a highly technical industry?
To bring together a community of young talent, we took our inspiration from the codes of e-sports, defining a strong identity that could be adapted to different uses.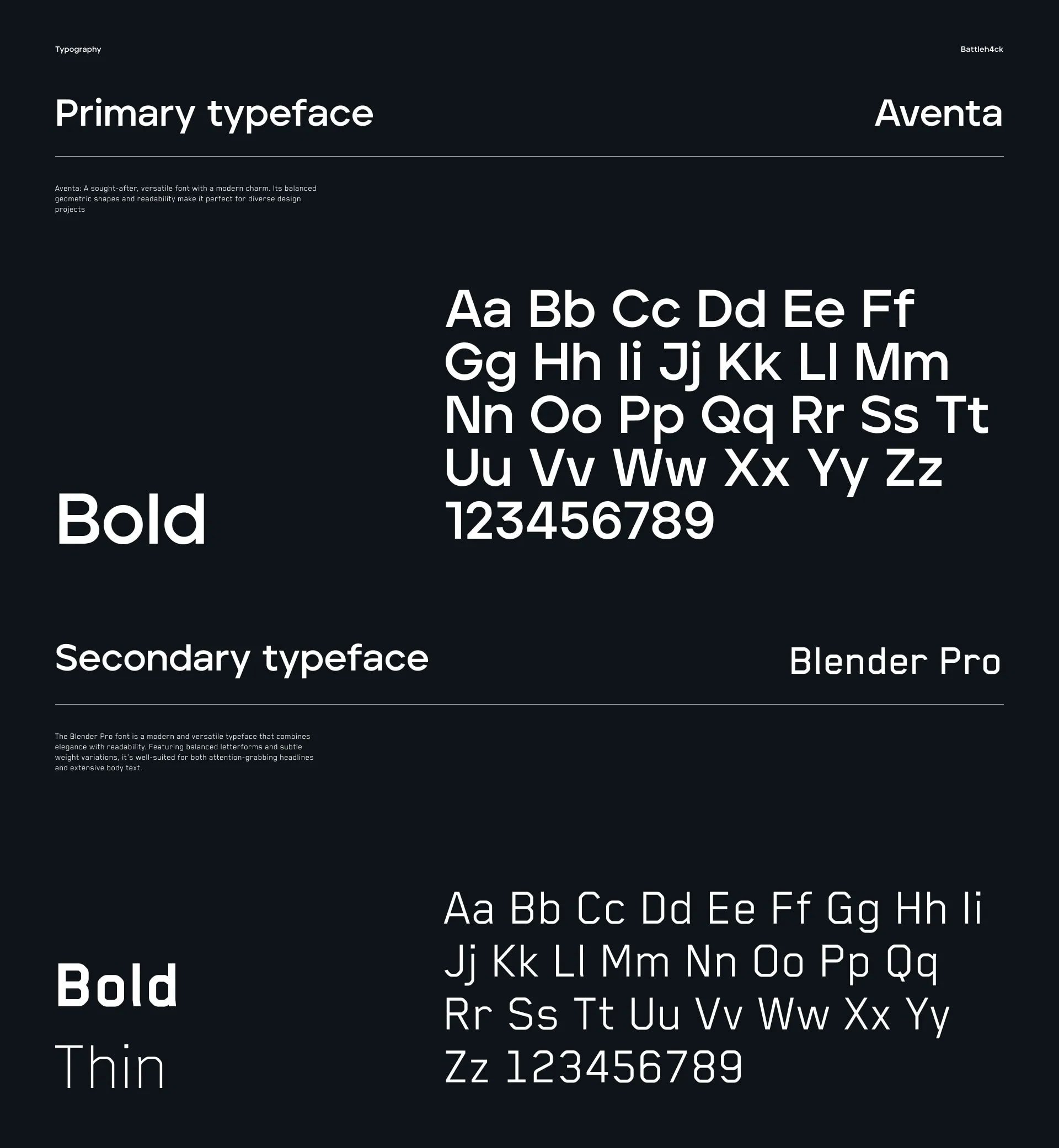 Revitalizing & animating the "Battle" mascot and its variants reinforces the brand's image with users.

And when it moves, it's always better.
An immersive, modern interface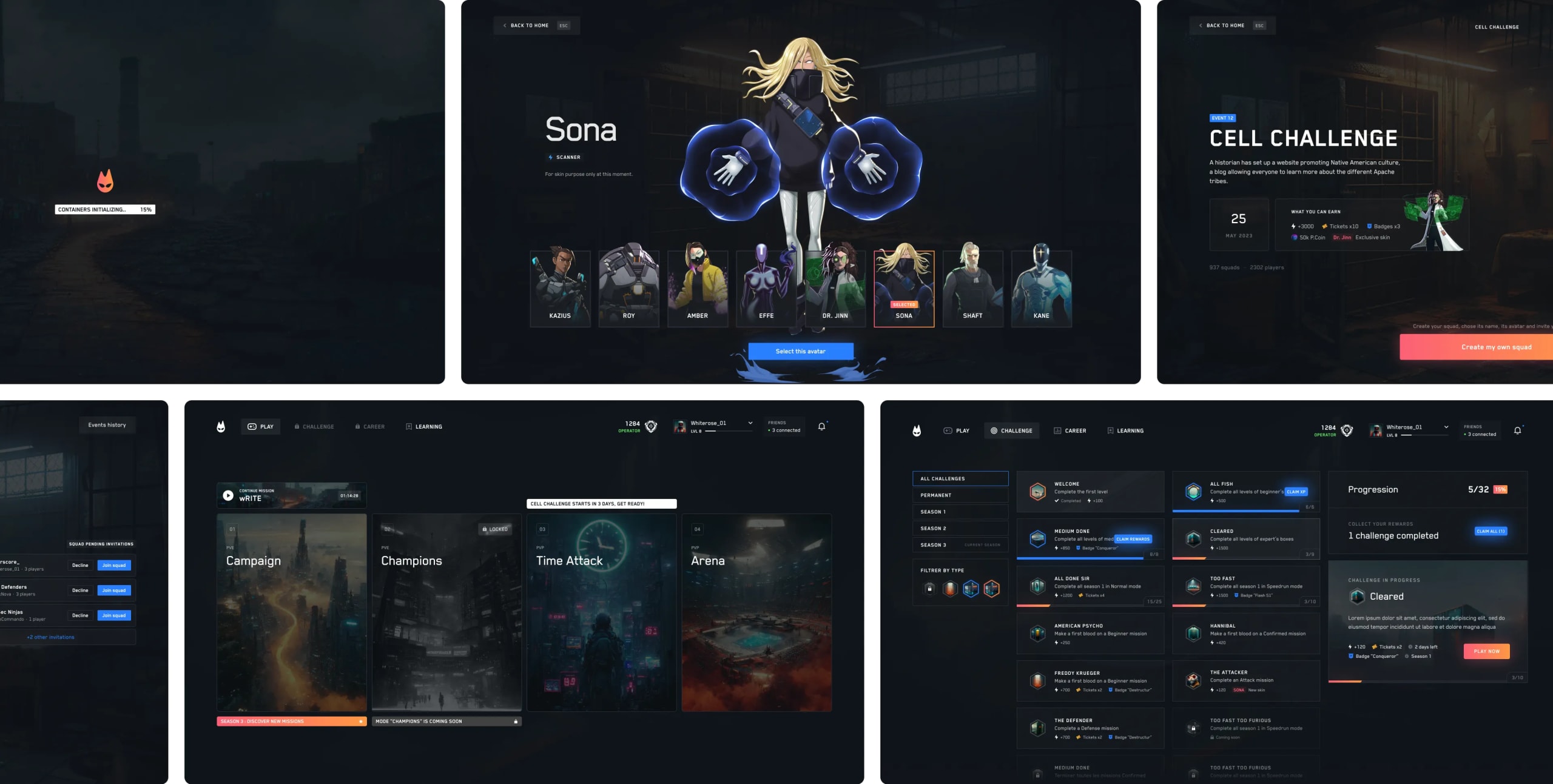 We designed a modern, immersive interface to bring players into a video-game-like experience. Particular attention was paid to detail to create smooth and functional interactive models, in order to comply with the various specifications and technical issues.
We helped BattleHack create the "Campaign" game mode, allowing players to train on their own. Campaigns are regularly updated, offering different levels of difficulty and an exciting, immersive scenario. A global leaderboard reinforces the competitive aspect, so players can compare their level or simply measure their progress.
The "Time Attack" PVP mode has been designed for event-based missions, in which players compete in squads of five. By achieving the highest score, they can earn experience, badges and exclusive skins. And prove their cyber-talents.
Champions to embody specialties
In order to deliver a playful and evolving experience, we have imagined and designed eight champions capable of personifying the different specialties of cybersecurity: unleash the power of Roy, expert in bruteforce, or play the stealthy Effe.

The way you learn, the way you play.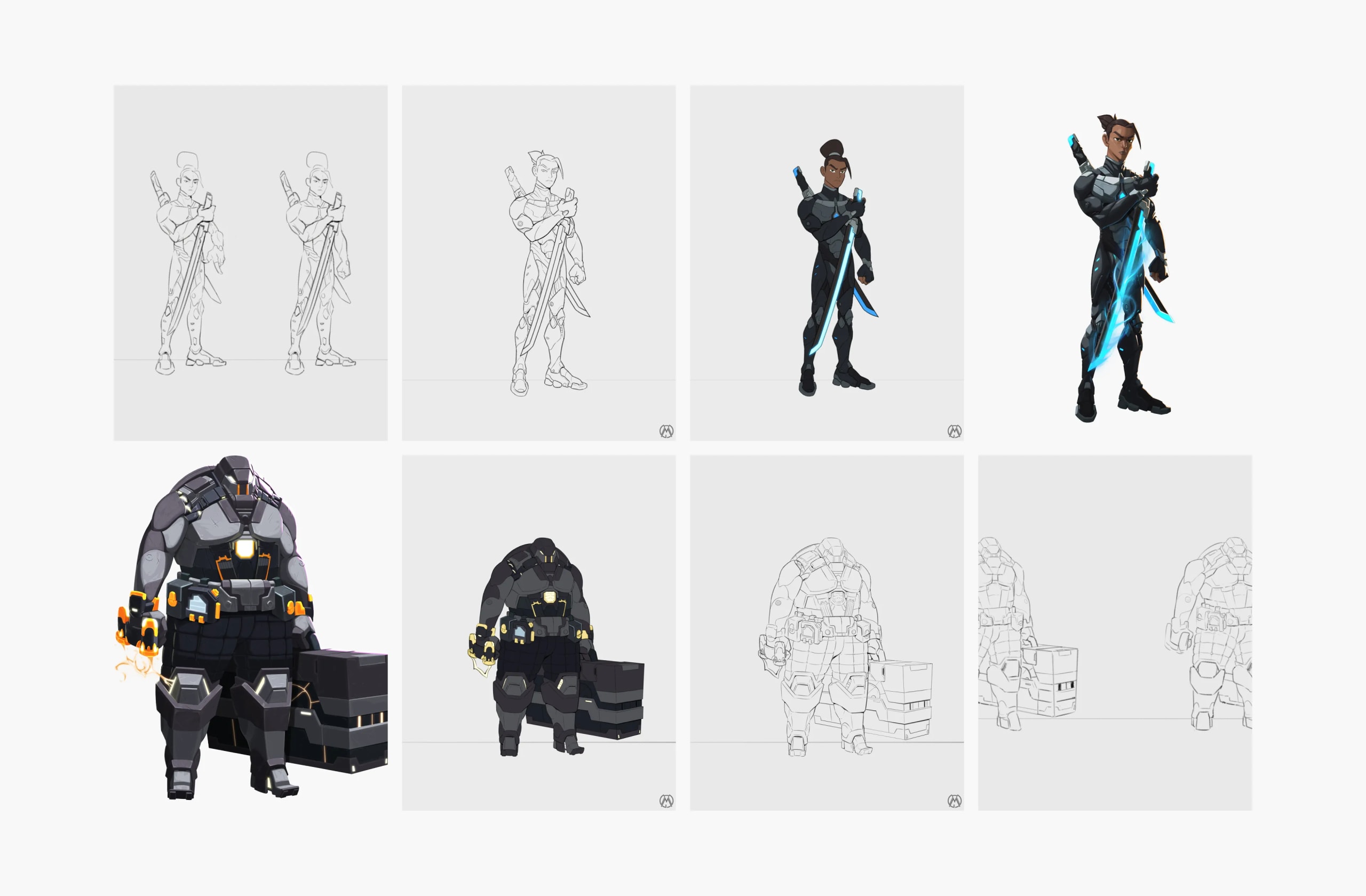 Challenge, collect, compete
Gamification is the key to stimulating engagement, enhancing learning and reinforcing the player experience. So we've come up with a system of experience & ELOs, different challenges to complete, badges & skins to earn and game modes to unlock.

No challenge, no fun.
Backed up by 3D badges and polished motion design, players can enjoy video-game-like sensations.
AI at the product's service
As PVE missions are renewed every 2 to 3 months, we had to find a way to set up a workflow that would enable us to image them efficiently while meeting tight deadlines. Using artificial intelligence, we were able to rise to this challenge, and are now able to offer dedicated artworks on a regular basis and on an intensive timetable.
Elia

AD & Product designer

Jessy

Product manager

Adrien

UI Designer

Nicolas

Motion designer

Amine

3D artist

Nicolas

Chara designer

Simon

Brand designer

Paul

2D Animator